Elon Ramps Up Attacks on Zuckerberg With Shock Tweet
Elon Musk has ramped up his attacks against Mark Zuckerberg, with Musk mocking Zuckerberg amongst an audience of millions. This comes after Zuckerberg created a new Twitter copycat, as well as them both allegedly agreeing to a boxing match that will allegedly take place at the Colosseum in Rome, Italy.
Musk began his tirade against the Facebook founder after Twitter user @SOClALRATE tweeted out a meme mocking left-leaning people that have disdain for people that give political criticism under an anonymous account. The meme mentions how left-leaning individuals will call employers and get people fired if they post anti-left criticism on an identifiable account.
Upon seeing this meme, Musk simply says, 'This platform will protect [anonymous accounts] for this reason particularly.'
fuck you anon pic.twitter.com/bQQGM2bFxV

— @social (@SOClALRATE) July 9, 2023
After seeing this response from Musk, another user going by the name @fentasyl responded to Musk, showing a screenshot from Zuckerberg interacting with the American Fast Food chain Wendy's. The interaction consists of Wendy's tagging Zuckerberg's Threads username and saying to him that '[he] should go to space just to really make [Musk] mad lol' to which Zuckerberg – in an attempt to seem less robotic and more likable – responded to the thread with a simple laughing emoji.
After showing this interaction, the Twitter user then adds a catchy caption supporting Musk's efforts for free speech and showing disapproval of Zuckerberg's efforts to squash free speech.
Elon: Protects free speech
Zuck: Protects brand speech https://t.co/qCsguIvjlT pic.twitter.com/WiA8dzVQLW

— ~~datahazard~~ (@fentasyl) July 9, 2023
Musk then responded to the praise by mocking Zuckerberg with four simple words: 'Zuck is a Cuck.' The simple tweet has amassed over 23 million views – with many users reacting with shock and approval.
Zuck is a cuck

— Elon Musk (@elonmusk) July 9, 2023
Musk decided to reply to his roast against Zuckerberg by proposing a contest to solidify the roast he threw at Zuckerberg.
I propose a literal dick measuring contest 📏

— Elon Musk (@elonmusk) July 10, 2023
Reactions to this interaction were fierce, with thousands of users reacting positively to the insults.
Agreed @elonmusk‼️💯

— Jimmy 🙋🏻 (@OPNATIONFan) July 9, 2023
Other users added on to the insult, with one user mentioning how Zuckerberg is trying to mimic Musk's Twitter presence as well.
Zuckerberg is trying to mimic your Twitter presence too.

— Bad Kitty Unleashed 🦁💪🏻 (@pepesgrandma) July 9, 2023
Some users wanted to add more to the comedic insult, with one user joking that he heard that the name 'Threads' is being changed to 'Fluster Cuck.'
I heard Threads is changing its name to Fluster Cuck.

— MAZE (@mazemoore) July 9, 2023
One user decided to take a more sophisticated route, explaining how Threads works, calling the whole process 'Dangerous.'
Threads is a Social Media Video Game: on surface it looks like Twitter but…. it is actually a censoring video game designed to look like open speech and a full feed. They are running all kinds of psychological triggers on you. It creates an illusion of reach but gives the least amount of reach and they hide comments whenever they want and tell nobody. Dangerous. – @AtomAmerica on Twitter.
Another user decided to make a side-by-side comparison between the actions of Musk and Zuckerberg in the years since 2004. The comparison is aimed to prove that Musk has mainly come up with original ideas while Zuckerberg has only founded one idea, and has copied the other ideas surrounding Zuckerberg's projects.
MARK ZUCKERBERG VS ELON MUSK COMPARISION:

2004 – Founded Facebook
2012 – Instagram purchased for $1 billion
2014 – WhatsApp purchased for around $19 billion
2014 – Oculus VR purchased for around $2 billion
2016 – Instagram Stories introduced to compete with Snapchat
2020 -…

— Worldupdates ( Breaking ) (@itswpceo) July 9, 2023
As of the writing of this article, Zuckerberg has not responded to the recent insults thrown at him by the Tech giant.
Join your fellow patriots and subscribe to our Youtube Channel.
---
Other stories you may want to read:
FAU Pres Candidate Asked If He's 'Queer' or 'Transgender'- Presidential Search Suspended 
'Cold, Heartless, Selfish' Biden Ripped For Refusing to Acknowledge Hunter's Daughter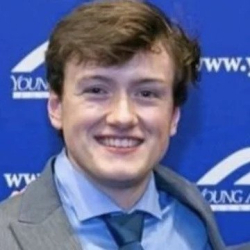 Latest posts by Simon Seidl
(see all)