[Video] Tulsi Gabbard Calls Democrats 'An Elitist Cabal of Warmongers'
Tulsi Gabbard, the former Hawaiian Democrat Rep. who recently switched to the Independent ticket after continued craziness from the left, called out the Democrats on their war-mongering.
Gabbard appeared on the Laura Ingraham Show, where the main topic of discussion was why people were leaving the Democrat party. In the appearance, Gabbard had very harsh words for the Democrats and a list of criticisms of the party's principles and how the party conducts itself.
One particular criticism was so damning that a clip of this specific criticism has gone viral and is being shared around the Internet.
This criticism consists of Gabbard calling democrats' warmongers' for their stance on the war in Ukraine. Gabbard dives into this topic by saying this:
Now, I think what most of the — of today's Democratic Party, they haven't grappled with the fact that people aren't leaving the party because of just one issue," host Laura Ingraham said. "They're leaving the party because of like 10 issues in the lurch to the left. That's, I mean, they've gone so far left, they've left America. I mean, this is an unrecognizable coalition of radicals.

The list of reasons [for leaving], unfortunately, is long. And I think we will continue to see more and more Americans who maybe call themselves Democrats and are used to but leaving the Democratic Party because of a whole host of reasons. It's, you know, an elitist cabal of warmongers that's made of corrupt politicians, the propaganda media, big tech, and the national security state. They are weaponizing the security state to go after political opponents."
Subscribe to Florida Jolt Newsletter!
If you took this statement and rewound the clock to the time of the Bush presidency, you would notice that Democrats were saying something similar to Gabbard but against the Republicans and the war in Iraq.
Gabbard continues:
They're undermining our God-given rights and freedoms enshrined in the Constitution, You know, they are seeking to censor and silence anyone who does not agree with them. They're tearing us apart with identity politics and racializing everything looking at what the NAACP just announced with Florida. I mean, the list, unfortunately, we could do a whole show on all of these things. And I think more and more Americans are seeing clearly what they're doing not to the party. This isn't about the party, but it's really what are they doing to this country and how are they undermining our rights and freedoms in our democracy. That's really what's at the heart of this.
In the US, a recent AP poll has found that less than half of Americans (48%) favor providing weapons to Ukraine, down from 60% in May 2022. Separately, a Pew poll from this year revealed that the share of Americans who say the US is providing too much support to Ukraine has grown from 7% in March 2022 to 26% in January 2023.
Join your fellow patriots and subscribe to our Youtube channel.
This Gabbard interview comes out as prominent Republican leaders oppose a proxy war to the War in Ukraine. Ron DeSantis, current Florida Governor and presidential hopeful,  has said in the past that Ukraine is not a 'vital' US interest and that the Biden administration's 'blank check' approach to the Ukraine War risks drawing the United States into an armed conflict.
The viral clip of the interaction between Ingraham and Gabbard is below:
Tulsi Gabbard: Americans are leaving the Democratic Party pic.twitter.com/EdZjVtA5Xd

— Laura Ingraham (@IngrahamAngle) May 27, 2023
Tulsi Gabbard's Moving Memorial Day Message:
Other stories you may want to read:
Washington Post Poll Reveals Damning Results for Biden – The MSM Buried It
AP Recommends 'Veggie Burgers' for Memorial Day, Mocked by Red-Meat Eating Americans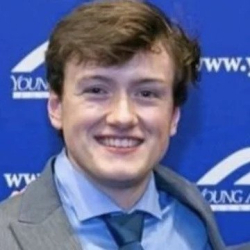 Latest posts by Simon Seidl
(see all)