NYC Vending Machine Almost Empty-Free Crack Pipes, Narcan, Tampons, Condoms All Gone
A newly unveiled NYC  public health vending machine is giving out free crack pipes, condoms, and Narcan, with most materials being used up less than 24 hours after it was unveiled.
The first-of-its-kind machine was unveiled by NYC officials on Monday in Brownsville, Brooklyn, with many Democrats seeing the machine as a watershed, public health moment. They also called a press conference to tout their initiative and promise more.
If an individual desired anything from the machine, they had to punch in the correct zip code, and they could access any of the materials in the machine for free.
Some of the materials in the machine included fentanyl-testing strips, Narcan, condoms, tampons, nicotine gum, first aid kits, and the 'safer smoking kits' – which contained crack pipes, sanitary pads, Vitamin C, and COVID-19 tests.
However, at 9 am today, all the materials offered were gone – except for a few fentanyl testing strips.
This all comes after drugs have become a 'crisis' with opioid and drug overdose deaths almost doubling since 2019, according to NYC's official health website's most recent data. The same website informs users that someone dies of a drug overdose every three hours in New York City, and more New Yorkers die of drug overdoses than homicides, suicides, and motor vehicle crashes combined.
Subscribe to Florida Jolt Newsletter
Reactions to the new vending machine were mixed from the neighborhoods surrounding the new machine, with one resident telling The DailyMail that this will not be beneficial to the community.
[The machine] shouldn't be here. The resource building is right here.

That is not resources…you are better off moving that gate and parking an ambulance right there.
Minoshi Caple, a 56-year-old mother of 6 and a local resident, was more in favor, detailing her own experience with drugs:
People are just trying to get high, they're not trying to die. We need this. Somebody was out here, doing their thing. I had to stay out here to make sure she was okay. Everything is bootleg now. The drugs aren't real anymore, and it doesn't even burn right. Why are we smoking that anymore?
Caple then admitted that she is a drug user – and would have taken a crack pipe if one was available.
The mother then said the following about near empty machine:
I'm mad that I didn't even get to see the good stuff.
Join your fellow patriots and subscribe to our Youtube channel.
Then, after plugging in her zip code to retrieve one of the remaining fentanyl-testing kits, she said, 'Come on baby,' as she eagerly waited for the kit to fall out of the machine.
Instead of working towards drug reduction measures like advocating for the southern border to be closed since it is known to be one of the main contributors to fentanyl and drugs in our nation, NYC officials decide to go towards a more 'band-aid on bullet wound' approach by making it easier for drug users to use drugs rather than help them get off the drugs.
Reactions on Twitter were what one would expect, with many frustrated at NYC officials' lack of understanding of the issue at hand.
What could go wrong?

NYC officials unveiled a street vending machine that caters to drug users, offering FREE paraphernalia such as crack pipes, Narcan and much much more!https://t.co/7Gcu6qtTAP

— Pamela 📸 (@infographx) June 6, 2023
Jesus these people are morons. They give away crack pipes, needles will be next, and Narcan. How about just give away the Narcan and not the crack pipe and needles? https://t.co/ZiobDtajiK

— Steve McLaughlin (@SteveMcNY) June 6, 2023
It is unclear if NYC officials have yet to address the empty vending machines or if this will help reduce drug use.
---
Other stories you may want to read:
[VIDEO] Immigrant Business Owner- San Francisco Worse than Afghanistan
[Video] Transgender Charged With Stabbing Father To Death, Media Silent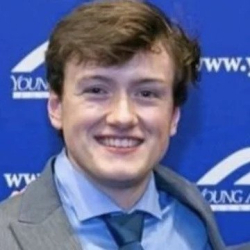 Latest posts by Simon Seidl
(see all)