Martha Stewart Warns America Will 'Go Down The Drain' Working From Home
Martha Stewart, cook, author, TV personality, and media mogul with a net worth of around $400 million, warned America in an interview about the dangers of businesses allowing employees to work from home, claiming that it will lead America 'down the drain.'
The interview, which occurred through Footwear News and was published Monday, argued that people can't 'possibly get everything done working three days a week in the office and two days remotely.'
Stewart also told the interviewer that she 'continued to work five days a week' during the Covid pandemic.
Stewart made her $400 million fortune through her empire Martha Stewart Living Omnimedia, which works in publishing, broadcasting, and product lines.
In the interview, she used France as an example of what not to do here in America, calling France 'not a very thriving country.'
She described how many French companies allow their employees to take a long period off work during the summer months – with many receiving 30 days a year of paid vacation.
According to Trading Economics, labor costs in France are at their highest point ever, with the labor costs only increasing after the policy Stewart mentioned was implemented. The IZA World of Labor says that higher labor costs are known to cut the labor supply to a market, which can either increase total employment or hours per worker, but they cannot do both. It also lists the negative things about higher labor costs, which include:
Increasing the minimum wage that employers must pay reduces total hours worked—total jobs times hours per job—but with small impacts if minimum wage levels are low compared to average wages.
Increasing the minimum wage that employers must pay their workers has the biggest negative effect on the unskilled and minorities as well as young and older workers.
Increasing the penalty that employers pay for overtime work reduces total hours worked.
Increasing the penalty that employers pay for overtime work reduces GDP.
Subscribe to Florida Jolt Newsletter
All these things mentioned will negatively impact job growth, wages, and the economy. Stewart implies this by saying:
Look at the success of France with their stupid… you know, off for August, blah blah blah,

That's not a very thriving country. Should America go down the drain because people don't want to go back to work?
She also added that she was determined to get people back into the workplace.
According to the Dailymail, data gathered from Scoop Technologies said the number of companies requiring full-time office attendance has declined from 49 percent in March to just 42 percent in May.
On top of that, The index of almost 4,500 companies revealed that companies require just 2.5 days in the office from flexible workers.
One individual concerned about the rise in virtual work is NYC Mayor Eric Adams, who recently announced new tax incentives to upgrade older office buildings in the hope that giving them renovations might bring back workers.
During that announcement, Mayor Adams mentioned that:
Every office sitting empty means less funding for everything from schools to affordable housing.
Join your fellow patriots and subscribe to our Youtube channel.
---
Other stories you may want to read:
AG Moody Wins Lawsuit Against Biden Plan to Settle Illegals in American Communities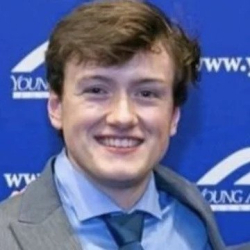 Latest posts by Simon Seidl
(see all)