Joe Rogan on Target, Bud Light: Americans Have Had 'Enough' of 'Woke Sh*t'
Podcaster Joe Rogan called out Target and Bud Light this week, saying many Americans have had 'enough' of woke capital.
On an episode of the Joe Rogan Experience with standup comedian Theo Von, Rogan offered an idea for an app that could show customers businesses "where they [would] put their political money." Rogan then commented,
A little of that is going on right now with all the woke s—, Target lost billions of dollars because they tried to have this Pride selection.
Rogan then continued, saying,
Yeah, and obviously the Bud Light thing with Dylan Mulvaney, they've lost $20+ billion, Can you imagine, you're just gonna send a f—— can to a confused person – that 'Day 365 of womanhood' – and you send that person a f—— can with their face on it and your company loses $20 billion? That is wild s—, man.
Joe Rogan brings the hammer down on woke LGBTQ+ Pride content being shoved in everyone's faces. pic.twitter.com/uRnqIJsPyk

— Ian Miles Cheong (@stillgray) June 9, 2023
Subscribe to Florida Jolt Newsletter!
He noted how the public is now seeing so much pride month messaging from these companies that it is getting excessive, mentioning that people are begging these companies to 'stop shoving [it] down everybody's throat.'
He then added to this by saying:
When I go to Target I don't want to see like f—— tuck pants, like they're designed to help you tuck your d—, Hey, that's not normal, I don't want that right in front of everybody. It's weird.
He then mentioned that the crux of the transgender movement resembles religion from how they push their ideology.
There's a lot of f—— real weirdness with this group of people that is trying to change the way people view sexuality and gender, they're proselytizing.
Join your fellow patriots and subscribe to our Youtube channel.
Von reiterated the app idea to track what political causes a company donates to before doing business with them, saying that this app can help people ensure they 'put their money where their beliefs are.'
Rogan's exclamations against the companies prove that the momentum for the boycotts with Target and Bud Light are still effective, with both companies losing millions since the companies got themselves in this controversy back in May.
On Friday, Target's stock fell 3.26%, with the stock losing over $15 million in market value since mid-May, and as of Tuesday evening, the stock price of Anheuser-Busch InBev has dropped about 15% compared to where it was a month ago, while sales for the week ending May 27 having decreased 23.9% compared to a year ago.
---
Other stories you may want to read:
TikTok Video-Woman Returns 2-Year-Old Mattress-'It was so embarrassing, but we wanted a new bed'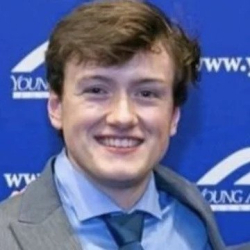 Latest posts by Simon Seidl
(see all)