FFYR 2022 Annual Conference
August 26, 2022 @ 7:00 pm

-

August 28, 2022 @ 12:00 pm
Young Republican leaders & young professionals will gather in MIAMI, America's "least woke city" & emerging capital of conservative politics
We are so thrilled to welcome you to MIAMI, America's fast-growing metropolis on the tropical frontier. Home to millions who escaped communist oppression in Latin America or socialist decay in California and New York, today MIAMI is the home of a hemispheric anti-woke and anti-communist movement.
Get ready for a behind the scenes look at MIAMI, hobnob with VIP speakers, and learn insider insights, all while conducting important FFYR business set amid the towering skyscrapers and swaying palms of MIAMI's Brickell neighborhood.
We will be joined by emerging Republican leaders, elected officials, political staffers, activists, and young professionals from across Florida for an itinerary of meetings, receptions, panel discussions, speakers, workshops, and a gala dinner.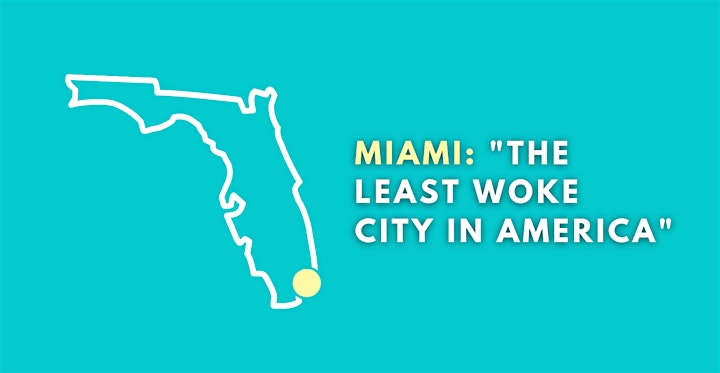 Sponsored by the Republican Party of Florida and Turning Point Action, the 2022 Florida Young Republicans Annual Conference will set the tone for this election cycle in Miami and beyond. Bringing some of the brightest minds in the conservative movement, attendees will have a one of a kind opportunity to be equipped and empowered to win races in communities across the state.
FRIDAY
7pm Welcome to Miami Reception at the Novotel rooftop terrace, featuring RPOF Executive Director Helen Aguirre-Ferre and Libre Initiative Director of Public Affairs Cesar Grajales.
9pm After-party*
SATURDAY
8:30am Executive Board Meeting (Board members only)
9:00am Executive Committee Meeting (EC members only)
10am Opening Remarks by Florida YRs Secretary Armando Ibarra
10:15 Panel: Miami Takes On the Socialist Model featuring Jeremy Schwarz and Soledad Cedro, advisors to Miami Mayor Francis Suarez
10:45 Panel: Next Gen GOP: YRs Take Over Local Government featuring Mayor Manny Cid, Mayor Eric Diaz-Padron, and Commissioner Ian Vallecillo.
11:20 Panel: The New Right: What Time Is It In America? featuring Josh Hammer and Dave Reaboi.
12pm Lunch is served
12:10 Speaker: Will Johnson, Deputy Coalitions Director for DeSantis For Governor
12:20 Speaker: Driena Sixto from Turning Point Action
12:30 Speaker: Jorge Masvidal, UFC BMF Champion
1:30 Speaker: Congresswoman Maria Elvira Salazar
2:00 Convention (Delegates only)
3:00 Training Workshop with Jaime Figueras, RNC Hispanic Engagement Director
6:30 Dinner Gala at UVA Restaurant Bar in the Novotel (1500 SW 1st Avenue) featuring Rep. David Borrero, Nick Adams author of Green Card Warrior, Miami Lakes Councilman Josh Dieguez, a surprise special guest, and more.
10:30 After-party*
SUNDAY
*at your own expense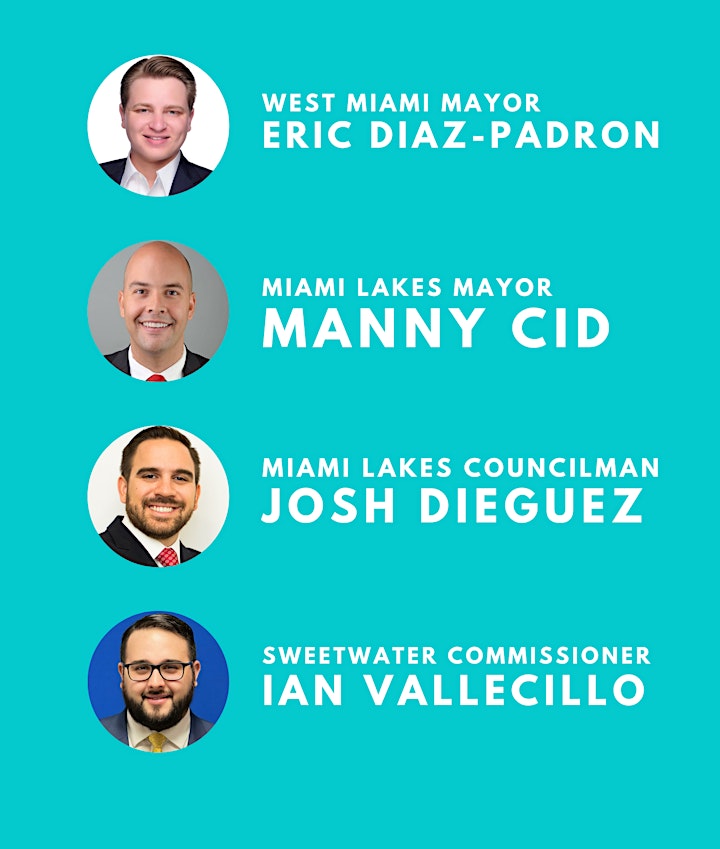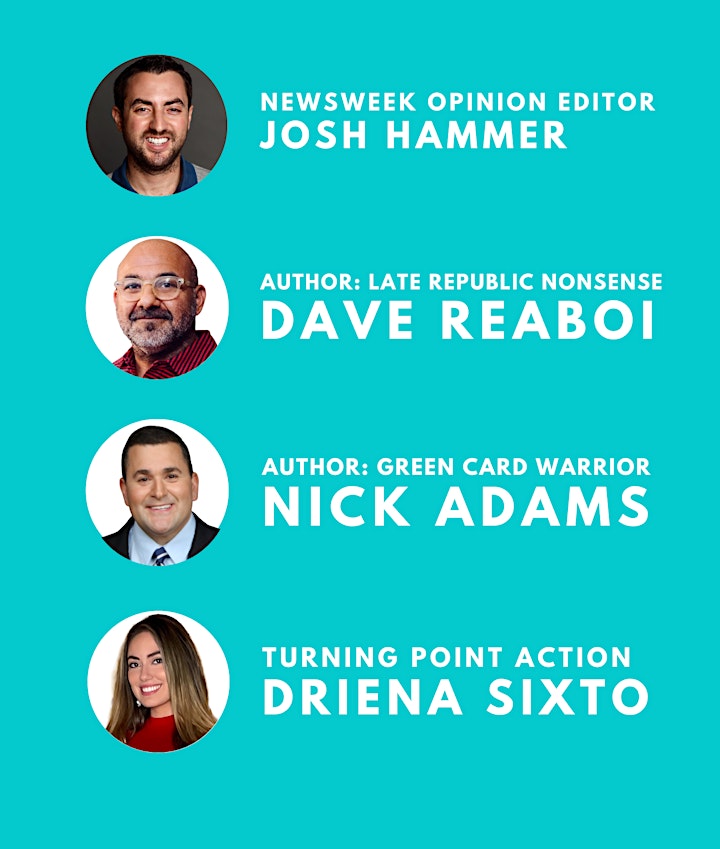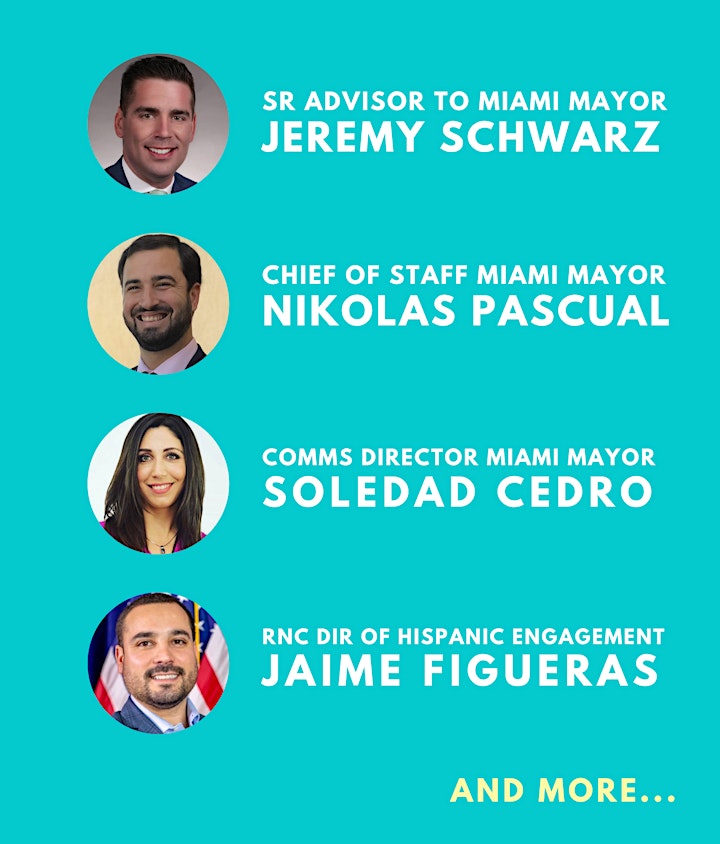 Friday Reception: Novotel Hotel 12th Floor Terrace (1500 SW 1st Avenue)
Saturday Conference: Novotel Hotel 12th Floor Meeting Room (1500 SW 1st Avenue)
Saturday Dinner: UVA Restaurant Bar in the Novotel (1500 SW 1st Avenue)
Registration: Check-in is required to receive credentials. Check-in will be open in the lobby between 5:00 and 7:30pm on Friday and on the 12th floor 8:00-11:00am on Saturday. Government identification required to check in. Name of person must match the online registration.
Attire: Meetings are business casual. Receptions and dinner are tropical chic.
Sponsorships: Contact [email protected] for sponsorship packages.
Accommodations: Discounted room rate available via our room block at the Novotel Miami Brickell (1500 SW 1st Ave, Miami, FL 33129) at $176 per night. Click here to reserve your hotel room in our room block.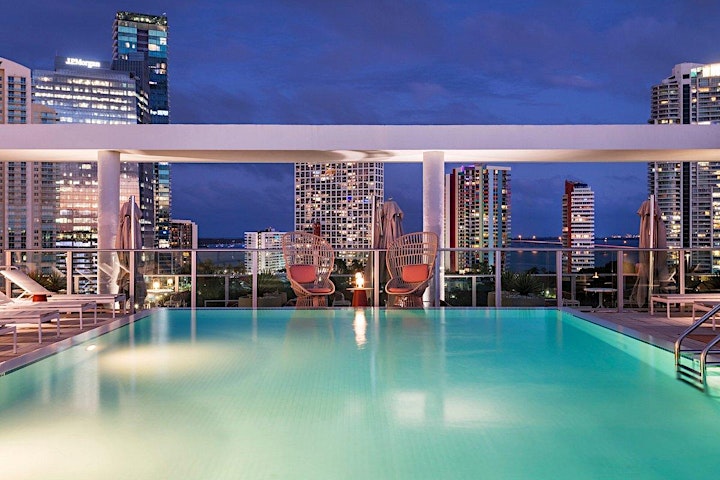 We thank our Host Committee and Sponsors for their generous contributions and dedication to make this conference a reality.
Host Committee: Armando J. Ibarra, Jessica Fernandez, Anthony Marlowe, Andrea Catsimatidis, Representative David Borrero, Mayor Eric Diaz-Padron, Councilman Josh Dieguez, and Cesar Grajales.
PARTNERS & SPONSORS:
Thank you to the Republican Party of Florida, Turning Point Action, and FreeBee!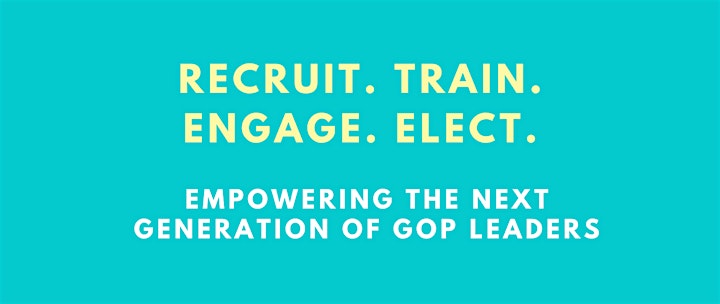 Note: We reserve the right to deny entry or remove any person. Government identification required to check in. Name of person must match the online registration.