Dinner with our Future Florida Congressmen
October 19, 2022 @ 5:30 pm

-

8:00 pm
October 19th Cocktails, Dinner and Discussions with Florida Congressional Candidates:
Joe Budd, Dr. Drew Montez Clark, Dan Franzese.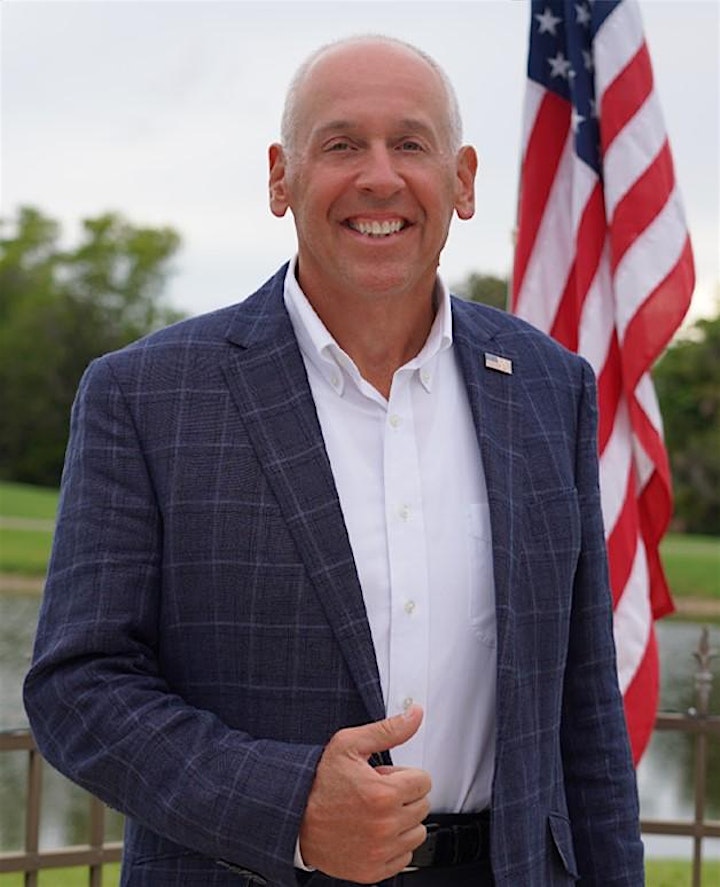 Joe is an entrepreneur by nature, even as a child he would buy penny candy with his lunch money and make a profit to buy a bigger lunch. Because of his natural drive and work ethic, he became a Domino's Pizza franchisee in his early twenties where he was able to turn a profitless business into a very profitable one employing nearly 50 people. After selling this business he opened a golf and tennis retail store which became the tool that would teach Joe his most valuable life lessons. This, in fact, was a catalyst to his future success. One of Joe's favorite quotes is from Ben Franklin, "Things that hurt instruct." As a young family, Joe and his wife Sherry moved to Boca Raton in 1993 with their three children ages 3, 5, and 7. They were seeking a new start after two years of being on welfare due to a business failure. Joe knows what it's like to work hard but be trapped by a broken system. During those two years, Joe worked 48 hours a week at his failing business and another 48 hours a week at his "part-time" job delivering pizzas in a car that was given to him. They left that business $600,000 in debt. Joe committed not to file bankruptcy but instead followed the Bible's instructions. Proverbs 6:1-5 tells us to humble ourselves and plead our case to whose hands we've fallen into. Joe watched God do some amazing things and in just three short years he had satisfied all of his creditors!
Within the first couple of years of living in Florida, Joe accepted leadership roles within his church community and continues to serve as a deacon, on the finance committee, and as a Sunday school teacher. His guidance and expertise as chair of the finance committee helped lead CrossBridge Church to be debt-free.
Joe founded the largest "Trump Club" in the nation with meeting attendance often exceeding 2,000 people. Club 45 has hosted many well-known speakers like Dan Bongino, Representative Jim Jordan, Governor Ron DeSantis, Attorney General Ashley Moody, former Speaker Newt Gingrich, and most importantly 45 himself President Donald J Trump. Club 45 has an AMERICA FIRST mindset and replicates Joe's personal convictions as well as the other board members.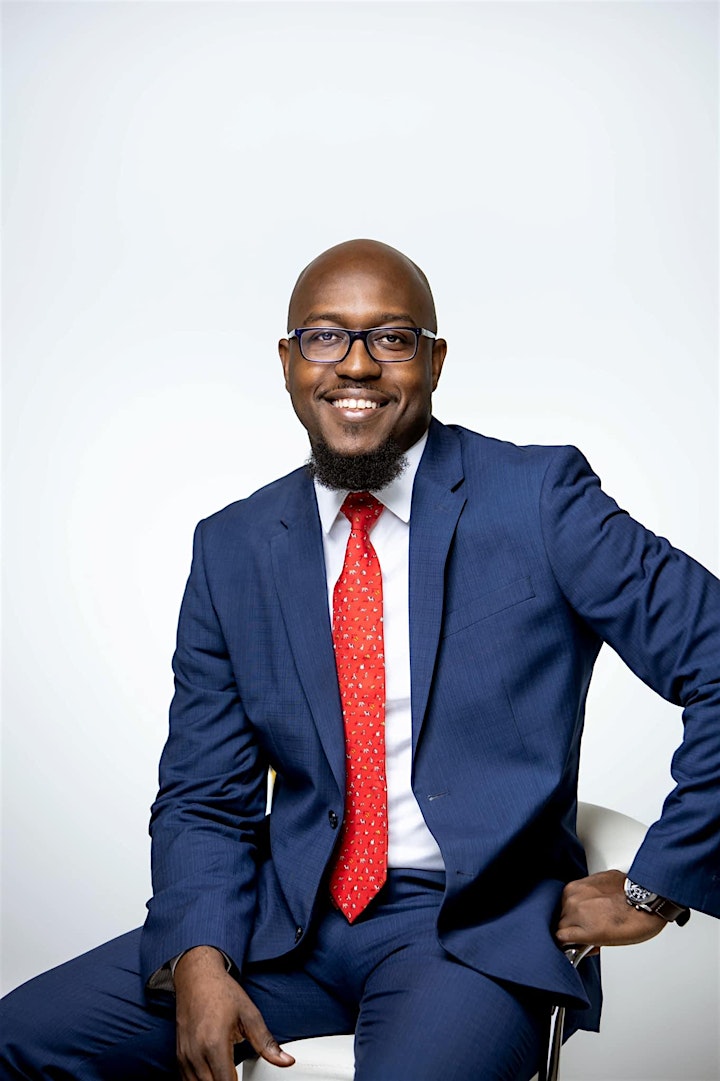 Drew is a Liberty Focused, Constitutionally backed, 2nd Amendment loving, Pro-Life, Husband, Father, and Entrepreneur grounded in my faith. He refuses to sit by idly while the torch of liberty, which so many before me sacrificed for, is extinguished and absolutely refuse to pass on anything but freedom to the next generation. He prefers peace. But if trouble must come, let it come in my time, so that my children can live in peace.-Thomas Paine
Drew is one of three brothers who grew up in Danville, VA son of two educators. They demanded from an early age that we become free thinkers and exercise critical thought at every step. That is what led him to conservatism and to this very moment. Remaining silent with all that is happening in our world today would make me part of the problem. He was raised with the understanding that he should not complain or have an opinion unless he is willing to find my role in arriving at a solution. Entering the race for U.S. Representative of District 20 is what he believes to be his role in ushering in objective solutions that help us save our great country! The answer to all the above situations can be found in two places; through God and the Constitution. He believes the constitution and bible exist specifically for moments like these. That means that we should leaning more so into these truths to help us navigate these difficult times and heal as a nation! He believes that small business plays a high role in the recovery of our economy! He believes that every citizen in South Florida and beyond has a role to pay in our healing process here local and nationally… Regardless of race, religion, or gender! Drew's goal is to provide district 20 with a voice! Furthermore, the solutions that we come to together should be community focused, locally supported and not require government overreach!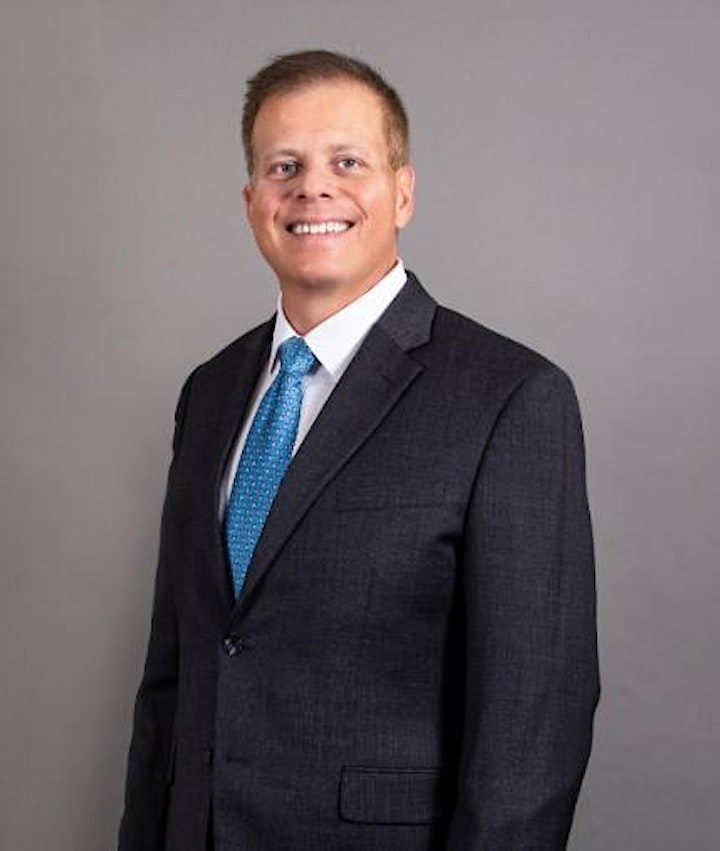 Dan grew up in a blue-collar town and learned the value of hard work from his father who worked for more than 40 years as a union carpenter. A top student, Dan was awarded a degree in political science, with honors, from Amherst College. While in college, he served as a Congressional intern in the Capitol Hill office of Congressman Gregory Carman (R). Dan went on to earn his MBA in finance from the prestigious Wharton School of Business at the University of Pennsylvania. Dan helped pay for these degrees with summer and part-time work as a carpenter's assistant, starting at age 16.
After graduating from Wharton, Dan made billions of dollars of successful investments as a portfolio manager for one of the world's largest pension funds. He went on to other roles in finance, becoming a leading expert in the bond market while working at Merrill Lynch. Dan has raised tens of billions of dollars of growth capital for hundreds of companies which has helped create thousands of jobs.
Not one to sit still, Dan has been very active in his community. He spent a decade helping out with youth sports programs, including coaching eight seasons of little league baseball. He had a particular knack for teaching the fundamentals of baseball to very young players, who always enjoyed learning from "Coach Dan."
When his community Church badly needed the help of a seasoned financial professional, Dan took on the role of his Church's Treasurer and Chief Financial Officer. During his seven years in that position, Dan implemented many financial controls and best practices. He successfully made payroll for the Church's paid employees every two weeks. Most importantly, Dan laid out a path to bring the Church back to a balanced budget — something the politicians in Washington, DC could learn from these days!
Dan has been married for 35 years to his college sweetheart, Vicky Franzese. Together they raised two great children. They were entrepreneurs in the early years of the Internet era and started up a successful online travel guide that they subsequently sold to a major media company. They have made other successful venture capital investments as well.
Dan is a proud supporter of the highly successful America First agenda because these policies have brought us closer to world peace and prosperity in our great country. Dan has been very active in local GOP politics in Palm Beach County and currently serves as precinct captain for four election districts. Dan delivered results: President Trump won 56-44% in Dan's covered territory in the 2020 election.
Dan is a successful businessman and a lunch-pail blue collar guy all in one. He's as comfortable in the board room as he is in the break room. He's a family man and a community leader. He's a problem solver and a consensus-builder. He has a decades-long track record of success in a diverse range of real-world experiences. All of these things and more make Dan Franzese uniquely qualified to be one of the next leaders of our great country!